Home
/
Explore More
/
News
/ Two Caltech Faculty Members Receive Funding from the Pew Charitable Trusts
Two Caltech Faculty Members Receive Funding from the Pew Charitable Trusts
Two Caltech faculty members have received honors from the Pew Charitable Trusts. Shasha Chong, assistant professor of chemistry and Ronald and JoAnne Willens Scholar, will join the 2022 class of Pew–Stewart Scholars for Cancer Research. Joseph Parker, assistant professor of biology and biological engineering, has been named a Pew Biomedical Scholar.
Shasha Chong studies intrinsically disordered proteins, also known as the "dark matter of biology." These proteins, which play a crucial role in the mediation of gene expression, do not have clear structures and thus cannot be understood by conventional analysis. She develops new optical imaging methods and combines them with other approaches to help understand how these proteins interact and how their dysregulation can lead to diseases such as cancer—work that may inform new therapeutic strategies. She came to Caltech as a visiting associate in 2020 and joined the faculty in 2021.
The Pew–Stewart Scholars Program for Cancer Research, now in its ninth year, is a national initiative designed to support promising early-career scientists whose research will accelerate discovery and advance progress to a cure for cancer. The early-career scholars that comprise the 2022 class are spearheading innovative research efforts designed to find cures for cancer, with each receiving a four-year grant to advance their initiatives. Chong is among six scholars recognized this year for their potential to solve some of cancer's greatest challenges.
Joe Parker uses rove beetles (Staphylinidae) as a unique model system to understand how ecological relationships between species emerge during evolution. These miniscule insects possess exocrine glands capable of synthesizing diverse chemical compounds, which the beetles use to chemically interact with other organisms. Parker leverages rove beetles to illuminate cellular mechanisms by which animal secretory cells synthesize and secrete different types of chemical compounds. He explores how different secretory cells evolve to work together to produce complex chemical cocktails, and how they can be reprogrammed during evolution to make new compounds with novel biological properties. These include remarkable behavior-modifying chemicals that rove beetles use to manipulate social insects, enabling them to live symbiotically inside their colonies.
In 2020, Parker received a Sloan Research Fellowship and an NIH BRAIN Grant.
The Pew Scholars Program in the Biomedical Sciences provides funding to young investigators of outstanding promise in science relevant to the advancement of human health. The program makes grants to selected academic institutions to support the independent research of outstanding individuals who are early-career junior faculty. Parker is one of 22 selected from among 197 nominations submitted by leading U.S. academic and research institutions to receive four years of funding to invest in exploratory research.
Contact
Lori Dajose
(626) 395‑1217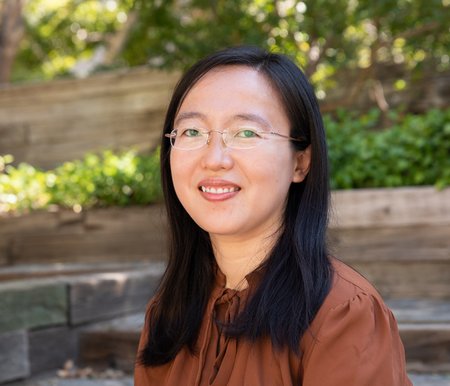 Credit: Caltech
Credit: Caltech